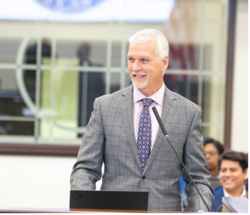 Keith Perry was raised by his parents, Nathan W. Perry, a University of Florida professor and Korean War Veteran, and Doris Perry, a registered nurse at the university's infirmary. After serving his country, Keith's father served as the department chair of clinical and health psychology at UF for more than 38 years.
Keith grew up in Florida with his three siblings and graduated from Buchholz High School. The summer of 1976, just after his high school graduation, he and a friend decided to try roofing for some extra money before starting college. The part-time job quickly became a passion, and eventually a career. He never did make it to college, instead choosing to start Perry Roofing Contractors.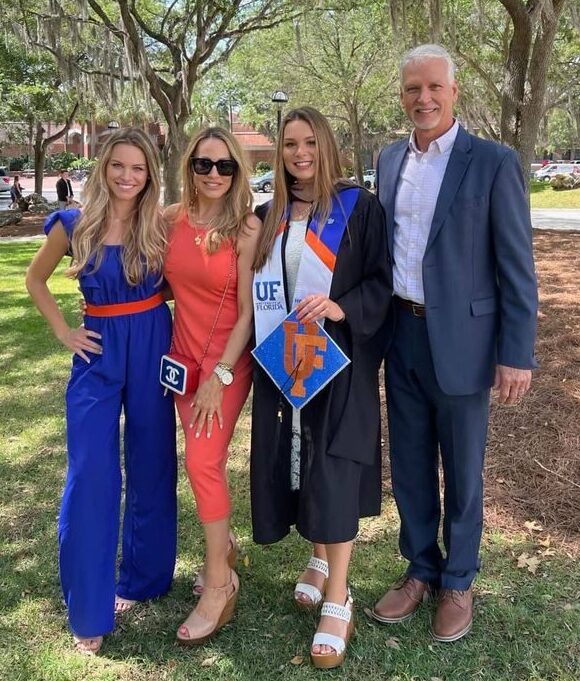 Over a decade later, Perry Roofing was a Top 100 roofing company with numerous awards, 120 employees, and two offices opened across the state. Keith has been married to his wife Amy for 30 years and they have been blessed with two beautiful daughters.
Keith is also an active supporter of Habitat for Humanity, where he donates labor for new homes. Keith was the founding president of House of Hope – an organization dedicated to providing housing, job opportunities, mentorship and rehabilitation for former inmates. He had the pleasure of serving in that capacity for 14 years. Keith also supports the Boy's and Girl's Club, the Dignity Project, and the Reichert House. He served on the board of the Salvation Army and has been active with the Women's Center for over 20 years.
Keith is passionate and realistic about conservation and the environment. His company, Perry Roofing, was awarded the 2009 Business of the Year Award for Commitment to the Environment by the Alachua County Chamber of Commerce. Keith is also a member of the North Central Florida Builders Association and the Florida Roofing and Sheet Metal Association.
Keith and his family enjoy Gator football and spending time at their lake house in Putnam County. They are active members of Greenhouse Church in Gainesville, and Keith is also a member of the Christian Motorcyclists Association.
Above all else, Keith wants to end the gridlock in politics and get real results for North Central Florida. As a small business owner who never went to college, Keith has always been a unique voice in Tallahassee. He doesn't fit in with the establishment crowd, and will never give in to special interests. Keith will always vote his principles.